Glass On The Tracks Volunteer Opportunites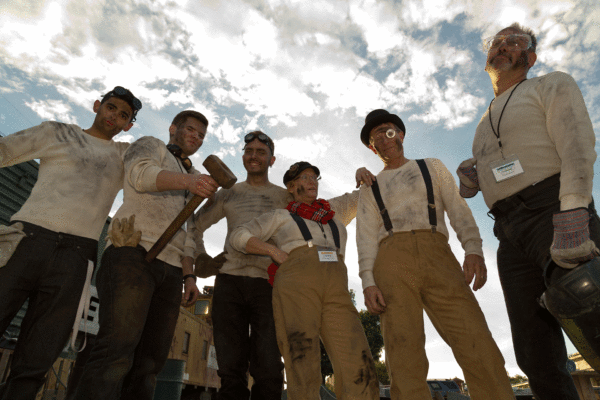 Our annual event has alot of moving parts and we couldn't do it without your help making it happen!
Our volunteers are amazing and every year we add more opportunities to get involved.
Here are some of the things we need help with but
if you have a special skill or talent
please contact us and let us know.
Front Door Registration-  Greet and welcome guests, help people with questions as they enter the party.

Steampunk Industrial Worker /Actors- 
Set Up/Tear Down before and after the event- There are stages to build, lighting to rig and about 100 other things, then it all needs to come down at the end of the night.  This is a physical job and requires a strong back.
Gallery Helpers – There are always odd jobs, from greeting people to helping wrap-up glass for our clients.

We are looking for about 3-4 hours of help in exchange for a ticket  to the event.
We would love for you to join us!
For more information please email:

[email protected]