When: Saturday, November 7th 2015
Time: 7:00pm – 10:00pm
Where: Vetro Glassblowing Studio and Gallery – 701 South Main Street, Grapevine, TX 76051
Price: $50 per ticket (includes hors d'oeuvres & beverage)
Tickets available at the door!
What: ART + FIRE DEMOLITION + STEAM PUNK GLASS PARTY
Details: Famous Truth or Consequences Glass Art Auction – Our twisted version of a Live Auction
GLASS ON THE TRACKS 2015
There is one particular time a year we set aside to sit back and relax, have a refreshing drink and SMASH OUR GLASS – we call
this…  Glass on the Tracks!  If the glass doesn't go in the auction….  WE SMASH IT IN OUR INFAMOUS 'GLASS GUILLOTINE'!!!
 ****We are excited about working with our local community and are offering an opportunity to get involved at the ground level.              
CHECK OUT this "Glass on the Tracks" video!
SPOTLIGHT ON JENIN GONZALES – FIRE PERFORMER
Jenin Gonzalez is a man of many talents.  He is a professional stuntman, circus performer, parkour master, fire spinner and power tumbler.  Jenin also specializes in acrosport/acroyoga and power tumbling.  Follow him on Instagram: @jeninmovement

SPOTLIGHT ON GREG SCHAAT – PYROTECHNICIAN
For nearly two decades, Greg Schaatt has specialized in stage pyrotechnics and flame effects.  He has enhanced corporate meetings, sporting events, stunt shows and live concerts for clients such as the San Antonio Spurs, the Houston Astros, Guns'n Roses, Shinedown, Disturbed and Three Days Grace.  He has shot flame production shows in over twenty countries world-wide.  Vetro is so very fortunate to have a flame artisan of this caliber on our team!  We can't wait to see what he blows up this year at Glass On The Tracks!!!

SPOTLIGHT ON WILL FRARY – BLACKSMITH
Glass on the Tracks this year will be featuring Blacksmith Artist Will Frary.  Frary's family has been forging steel now for generations and will have his forge roaring hot the night of the party.  Visit the Grapevine Blacksmith Shop and get a sense of Frary's talents firsthand.

SPOTLIGHT ON A.J. – CHEF
Glass on the Tracks this year will be featuring A.J's industrial cooking.  AJ is a retired Grapevine police officer who recently invested in opening his own restaurant.  If you are looking for a good solid piece of meat to be smoked and carved up…  AJ is the man.  Visit his website at… www.ajsonmain.com

SPOTLIGHT ON – Theocentric Guild & Outreach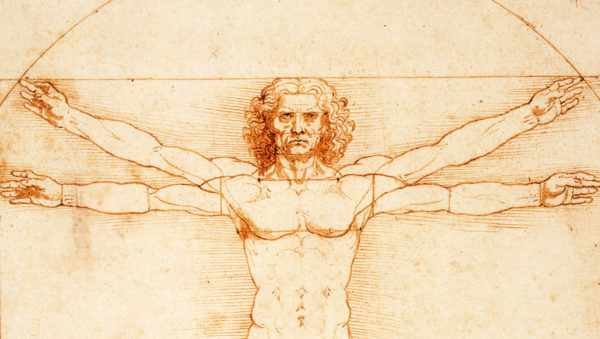 Theocentric Guild & Outreach is a membership based non-profit that uses the healing arts and sciences to promote health, wellness and healing by reorienting and restoring creation back to the Creator.
Our Guild's Creative Outreach supports artists, craftsman, and expressive artists through spiritual support, patronage and business consultation so as to inspire and actualize creative experiences that glorify the Creator!
SPOTLIGHT ON RAFFLE
Worth $250, this fluted bowl filled with ornaments is ready to kick-off your holidays.  Raffle ticket holder must be present to win.  $10 per raffle ticket (can only be purchased online or at the event)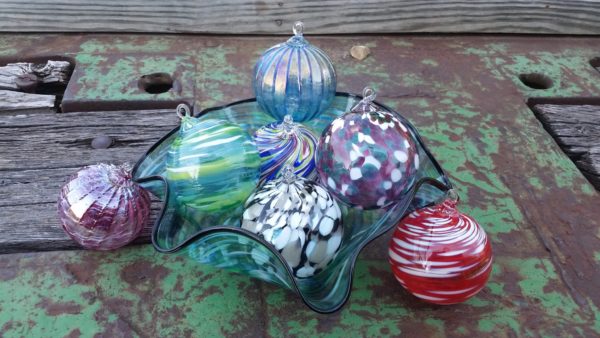 Event tickets available at the door: $50 per
Tickets available at the door!
CANCELLATION/REFUND POLICY: Rain or Shine…  The Show Must Go On!  Come join us under the big tent.  A $5 processing fee is applicable to any refund.  Event tickets and raffle tickets are refundable until 6pm Nov 5.  After that time, all items are non-refundable.  You may make a request for cancellation by contacting the gallery directly at 817-251-1668.
We can't begin to thank 0ur Glass on the Tracks Sponsors enough!  This year we are excited about involving even more of our local community and are offering a different opportunity to get involved at the ground level.  Our 'Sponsorship Packages' range from $150-$5000 and can be a barter or trade for services or a contribution for glass art.
2015 Sponsors